Through the continual advancements in the field of Cosmetic Dentistry; it is possible to restore virtually any smile to health, youthfulness and symmetry.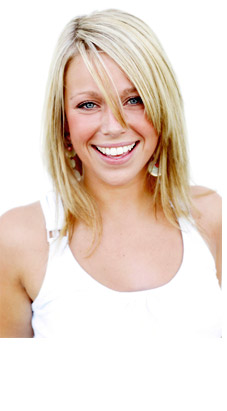 Give your teeth a 'face lift' using Porcelain Veneers
Porcelain Veneers are thin, tooth coloured porcelain shells that are custom made to bond to the front surface of teeth. Porcelain Veneers are excellent for treating chipped, discoloured or misshaped teeth, especially in front teeth. They are an ideal option for improving shape, length, size and tooth colour.
Porcelain Veneers are a more conservative option than a crown; however, it is important that the underlying tooth is strong, healthy and not heavily filled.
The popularity of Porcelain Veneers is continually escalating. This is the case due to their ability to enhance both the functional and aesthetic nature of your smile. At Newmarket Dental we use a team approach with Paul Buchanan Ceramics to produce the best possible cosmetic result.
We provide porcelain veneers to patients in Newmarket and surrounding areas of Brisbane.
For more information on Veneers, please contact Newmarket Dental today >