We recommend visiting us every six months for a thorough examination and clean.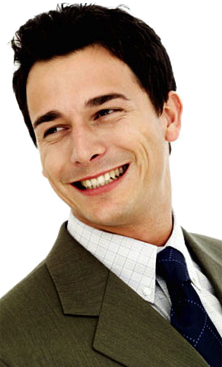 Crowns strengthen broken teeth and prevent teeth from further fracture
A crown fits over the existing natural tooth and replaces the natural crown, the part of the tooth seen above the gumline.
Crowns are required to strengthen broken teeth and prevent teeth from further fracture. They are quite often used to strengthen teeth that have had root canal treatment as these teeth are more brittle and likely to fracture.
With new technology we are often choosing to use all ceramic zirconium crowns because of their superior cosmetic appearance compared with traditional porcelain fused to metal crowns. The milling of the inside of a zirconium crown is performed by a CAD-CAM computer system at Paul Buchanan Ceramics at Red Hill, one of Brisbane 's premier dental ceramic laboratories. Unlike many other dentists in Brisbane, we choose to use a local dental laboratory rather than send our work overseas. This means that our patients see Paul Buchanan for front teeth so that we can match the colour of your existing teeth.
Zirconium is a white material compared to the grey colour of metal. Therefore, these crowns have a more natural, translucent look, which are virtually indistinguishable in appearance from your existing teeth.
We provide porcelain dental crowns to patients in Newmarket and surrounding areas of Brisbane.
For more information on Dental Crowns, please contact Newmarket Dental today >